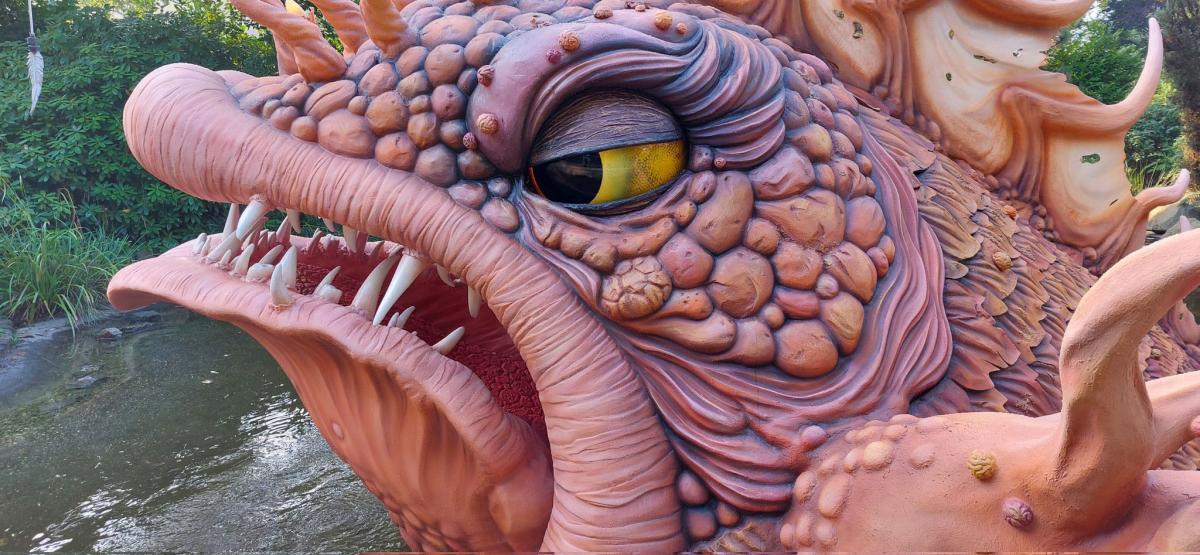 The Fish of Pinocchio
The Fish of Pinocchio
Entirely carried out on location
Environmentally friendly stripping, without aggressive stripping agents
Optimal protection of the paintwork, even with very intensive use
Scratch and abrasion resistant
Water repellent
Dirt-repellent properties
Can be cleaned with far fewer cleaning agents
Colourfast thanks to UV blockers
After the boats of the Flying Dutchman, the Efteling also wanted to provide the Fish of Pinocchio with a durable and colourfast coating. An extra challenge with this project was that the fish could not be transported to our paint shop as we could do before with the boats. The need to work on location made it necessary to use an environmentally friendly method of stripping, without aggressive stripping agents and without leaving behind paint residues.
For this purpose, the Efteling was able to use the Eco Restauration Unit developed by our sister company Qotec: using a sophisticated combination of ultrafine dry ice and a minimum amount of abrasive, the fish was stripped with great precision. With this, the Efteling was able to carry out the preparatory work in a few days, without causing any inconvenience to visitors, employees or the environment.
The new look was then realised by the decorators who used our pigments. Finally, the entire Vis of Pinocchio was coated in our Nanoclear+. This water- and dirt-repellent scratch-resistant coating has been intensively tested for four years on the boats of the Flying Dutchman, which are exposed to water, dust and UV radiation day in, day out. As an additional advantage, the coating is also self-cleaning, which means that less maintenance and fewer cleaning agents are required to keep the fish in top condition.
We are proud of the result that the Efteling achieved with the renovation of the Fish of Pinocchio. The reactions from the various specialist blogs were also praising:
"...which makes the details stand out a lot better. Thanks to the adjusted colours, including dark spots around the eyes, the monster fish now looks more like an original sketch by Efteling designer Robert-Jaap Jansen from 2016." (Looopings)
"...ensures that many details are now shown off better and the monster fish looks scarier." (Eftelingsestraat)
Curious about what NanoClear+ can do for you? Please contact us.
Visuals © Eftelingfan (YouTube)