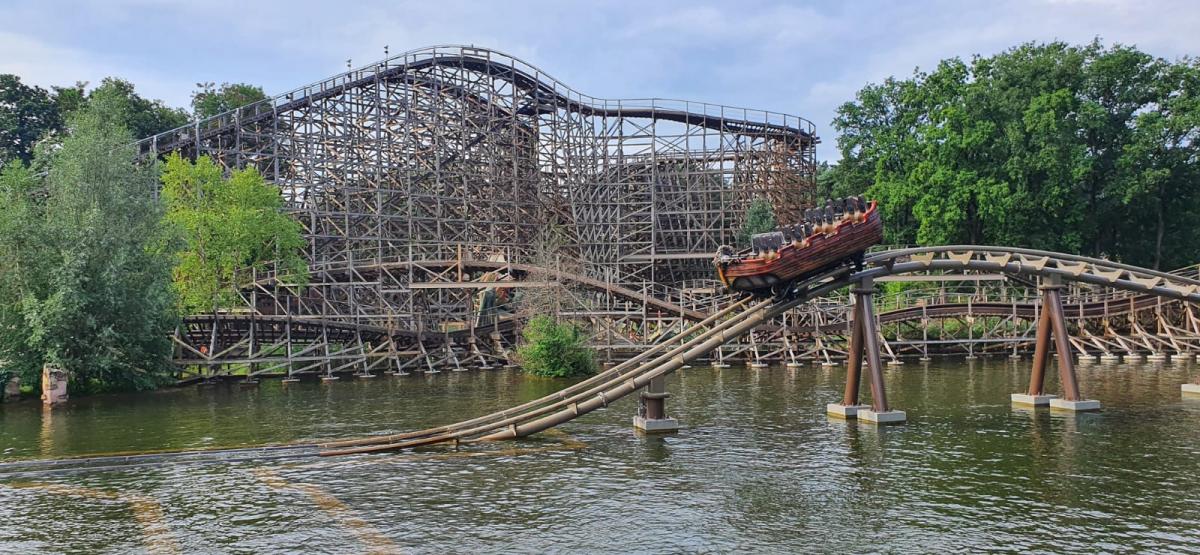 The Flying Dutchman (De Vliegende Hollander)
Efteling
Every few years, Efteling attractions are completely overhauled or undergo major maintenance. This time, it was the turn of the boats of the Flying Dutchman.
We stripped the boats of all paint by means of dry ice preparation. A technique that the Efteling specifically asked for because this way of removing paint does not burden the environment.
The boats were then thoroughly inspected and repairs were carried out where necessary so that they can be used again for years to come. We then sprayed a brown basecoat on the boats, after which the Efteling decorators hand-painted the boats to give them the typical Flying Dutchman look and feel.
After that, all boats were coated with Qotec NanoClear+. The nano coating ensures that the boats are even better protected. Because of the added UV-blockers, the boats remain colourfast.
The NanoClear+ coating ensures by the water repellent properties that the coating is self-cleaning and the boats always keep their appearance. Also, the maintenance cycle becomes less frequent and the environment is saved because no detergents have to be used to clean the boats.
Finally, we have applied a new, safe anti-slip coating to the floors of all the boats so that the public can get on and off safely.
Would you like to know more about NanoClear+? Then click here.