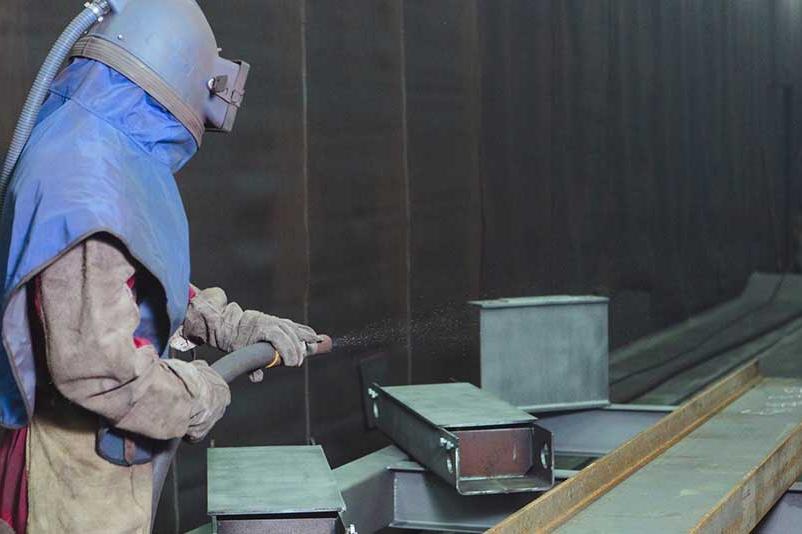 Blasting is an effective and efficient way of pretreating different surfaces.
Through blasting, impurities such as rust, older paint layers and other contaminants are removed.
The cleaning process ensures that a primer can adhere better to the surface. This causes the final layers of paint or coating to adhere better, which results in a better end product.
We use different methods for blasting. For example, we can use:
corundum blasting
and dry ice blasting