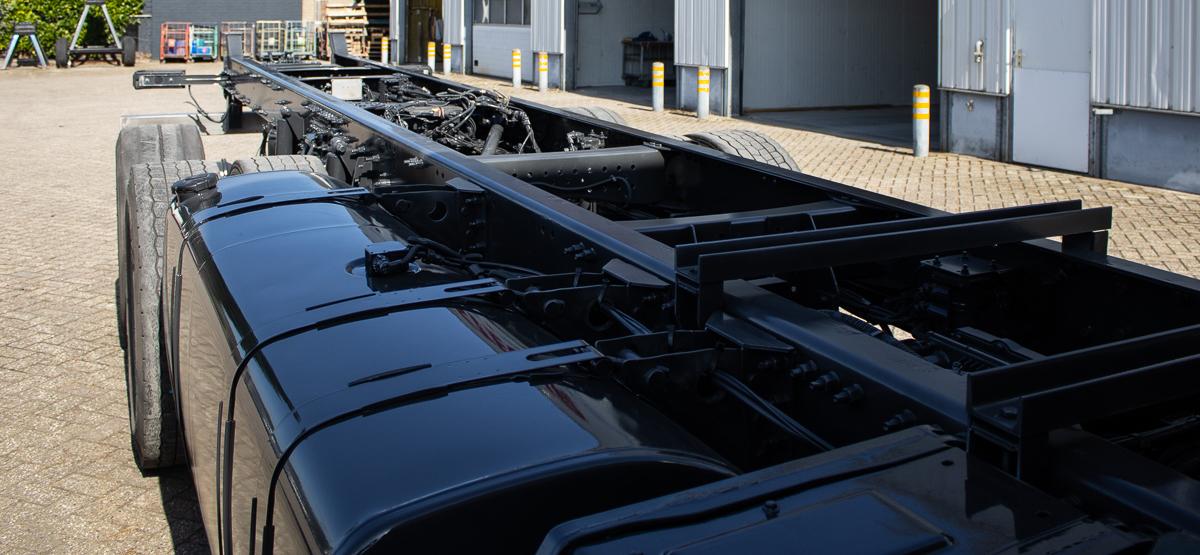 BLASTING, SPRAYING AND PROTECTING SEMI-TRAILER WITH NANOCLEAR+
Koman's Vishandel
Koman's Vishandel asked us to provide this trailer with an entire new paint system.
The trailer was completely blasted, epoxy treated and spraypainted in the customers color. The trailer was then treated with our dirt- and water-repellent NanoClear+ coating, protecting it from dirt and corrosion for years to come.
Also interested in this innovative and high quality paint? You can find all the information here.